Other Productions by Galen
| | |
| --- | --- |
| | The Ragtime Years (1976-1978) A radio broadcast over WVHC that brought many of New York's ragtime personalities to the air. These included Max Morath, Rudi Blesh, David Jasen, Amelia Lamb, and theater organist Lee Erwin. |
It's Rag Time! (1980-1987) A comprehensive radio series on KCSN that featured many of southern California's performers and scholars. Some who appeared were Dennis Pash, Dick Zimmerman, Ian Whitcomb, Jo Ann Castle, W. C. Chester, Jim Turner, Judy Carmichael, Hal Isbitz, and David Thomas Roberts.

NOTICE: a CD archive is being created of these broadcasts. If you have any tapes from the above series Galen would appreciate hearing from you. See contact.

| | |
| --- | --- |
| | The Palm Leaf Ragtime Orchestra (1986-1991) A period-style orchestra that rendered ragtime and popular music of the era, with vintage and new material arranged by Galen. Live shows always included creative programs - accompanying period films, recording wax records acoustically, vocal ragtime by the New Century Quartet, and vaudeville entertainment with silent screen star Billie Rhodes. |
| | |
| --- | --- |
| | The Ragtime Ball: Galen thought one of the things missing from the ragtime revival was dancing to the music. After interesting dancemaster Desmond Strobel in ragtime, Galen created The Ragtime Ball. These enchanted evenings -with everyone in period attire- were complete with Cakewalk Contest. The idea has been picked up by all ragtime festivals and is now a standard feature. |
| | |
| --- | --- |
| | Ian Whitcomb Show (1991-1996) Galen appeared as guest, host and co-host producing many outstanding broadcasts on this very popular Los Angeles radio program. |

CD and FOLIOS by Galen Wilkes

Order Information (For Continental U.S.) Prices include music, shipping & packaging.

All other territories and countries please contact me for rates, charges vary. Payment is in U.S. Dollars.
For Christmas / Holiday orders, please place them ahead of time by early November.

1 folio $20 1st Class
2 folios $35 1st Class
3 folios $50 Priority
4 folios $65 Priority

1 CD $15 1st Class
2 CDs $28 1st Class

1 folio & 1 CD $30.50 1st Class
2 folios & 1 CD $47 Priority
3 folios & 1 CD $65 Priority
4 folios & 1 CD $77.50 Priority

Send check or money order to:
Galen Wilkes
PO Box 57714
Sherman Oaks, California 91413 USA

Galen to use

Paypal

.



RAGGED RHYTHM CD
Outstanding CD anthology of Galen's rags, presenting 17 of ragtime's top performers. Includes extensive liner notes and photos. Excellent response to this unique collection.

PIANO RAGS Folio One
Contains 10 piano rags in classic, folk, popular and novelty styles. Includes The Creeks of Missouri - his most popular rag.
Others are: Leprechaun Rag, Puppy on the Piano, Rx Rag, Daffodil, Old Boston Post Road, Spanish Moss (tango), Wisteria Rag, Whippoorwill Hollow, Aphrodite (rag waltz).

AUTHENTIC RAGTIME Folio Two
Contains 10 more rags in various styles. Ragtime Bluebird, Magnolia Rag, Mephistopheles' Two Step, Redwood Rag, Baltimore Rag, Sedalia Stomp, Boone County Rag, Horsefeathers, Last of the Ragtime Pioneers, Streets of Sedalia.

PIANO SYNCOPATIONS Folio Three
More Wilkes compositions. The Oyster Shimmy, Sweet Dreams (rag waltz), Niantic by the Sea, Queen of Diamonds (tango), Hollywood Rag, The Water Witch, Cakewalking Through Kansas, Mexican Mirage (tango), Sunnieside Stride, Pacific Street on the Barbary Coast (cakewalk & patrol).
RAGTIME INSTRUCTOR
A Primer for Beginners of Ragtime Piano.
This folio features 14 easy ragtime selections, all composed by Galen, demonstrating different styles and syncopated rhythms. Includes cakewalks, rags, and ragtime waltzes. For piano teachers and students of any age.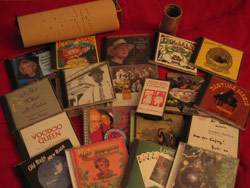 Just some of the many recordings featuring Galen's music, including piano roll and wax cylinder!
OTHER RECORDINGS OF GALEN WILKES' RAGS
Please do a search to locate the artists and recordings
The Creeks of Missouri
Jack Rummel - "Lone Jack"
Yvonne Cloutier - "It's a Ragtime Kind of Love"
Neil Blaze - "Frog Legs"
Sue Keller - "Ragtime Reflections"
Mimi Blais - "Sunday Morning"
Dave Tucker - "Meadow Lark"


Spanish Moss
Jeff Barnhart - "Saloon"
Tom Brier - "Rising Star"
Neil Blaze - "Frog Legs"


Sedalia Stomp
Sue Keller - "I Got What It Takes"
Jeff Barnhart - "Saloon"
Porcupine Ragtime Ensemble - "Quills Up"
Jack and Chris Bradshaw - "Takes 2"
Bohem Ragtime Jazz Band - "Strike Up the Band"


Last of the Ragtime Pioneers
Mimi Blais - "Old Rags New Rags"
Sue Keller - "I Got What It Takes"
Jeff Barnhart - "Saloon"


The Oyster Shimmy
Jeff Barnhart - "Saloon"
Matthew Davidson - "Graceful Ghost"
Artfcraft piano roll - by Doug Henderson
The Smalltimers - "Great Ragtime Then & Now"


Whippoorwill Hollow
Matthew Davidson - "Voodoo Queen"
Phil Matlin - "Ragtime Magic"
Yvonne Cloutier - "Hot Tomatoes Sweet Melons"


The Old Boston Post Road
Jean and Paul Huling - "A Ragtime Marriage"
Phil Matlin - "Ragtime Magic"


Niantic by the Sea
Jeff and Ann Barnhart - "Romances in Ragtime"


Cakewalking Through Kansas
Jack and Chris Bradshaw - "Takes 2"

Aphrodite
Yvonne Cloutier - "Something Doing"


WRITINGS ON RAGTIME by Galen Wilkes

(The following items are available through the producers, not myself. Please do a search for them if you are interested in purchasing them.)

The Rag-Time Ephemeralist
Volume One by Chris Ware is an outstanding 112 page magazine filled with historical articles, photographs, music and research. Galen Wilkes' article
The Black Lamb of the Family
details the forgotten minstrel shows of classic ragtime composer Joseph Lamb. Includes rare photos, and lost music. SOLD OUT.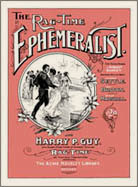 The Rag-Time Ephemeralist
Volume Two by Mr. Ware is an even larger magazine with many articles by noted scholars. Galen Wilkes, contributes his research into the life of Missouri composer Lee Edgar Settle, appended by new information, interviews, and photos. SOLD OUT.



Joseph F. Lamb. The Complete Stark Rags
This European-produced CD features the dexterous Guido Nielsen on solo piano. Includes a beautiful 14 page booklet by Galen Wilkes with photos and color reproductions of Lamb's rags.

James Scott -- The Complete Works
Guido Nielsen performs all of Scott's works, including the waltzes and songs, on this 2 CD set. Includes extensive 32 page color booklet by Galen Wilkes, with rare photos, new info and music.


Scott Joplin The Complete Rags, Marches, Waltzes & Songs
The crowning set of the trio of Classic Rag collections by Guido Nielsen. A comprehensive set with 4 CDs & 2 extensive booklets by Galen and also Ed Berlin. Excellent coverage of Joplin's life with notes on every track! New info and rare pix make this a must-have box set!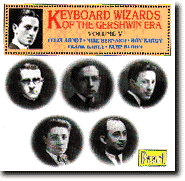 Keyboard Wizards of the Gershwin Era.
Volume 5 Arndt, Bernard, Bargy, Banta & Bloom
A terrific series of period recordings from Gershwin's era, produced by renowned musicologist Artis Wodehouse. Excellent, informative booklet by Galen. Piano styles run from ragtime to novelty, 1912 - 1928.

Last updated 01/17/14
© 1999-2014 Galen Wilkes